What financing was the most common for week 30
What financing was the most common for week 30? We will fill you in on that shortly. First we will look at how many new listings of single family homes in the Fox Valley area of Illinois. New listings were down. 265 this week compared to 289 the week before.
Closed listings of single family homes were up. 365 this week compared to 306 the week before. A great ending to the month of July.
Take a look at the communities with the most activity this week:
Aurora-New 40 $160,000-$770,000
Closed-49 $100,000-$725,000
Batavia-New 11 $265,000-$775,000
Closed-8 $265,000-$700,000
Bolingbrook-New 22 $195,900-$498,900
Closed-23 $200,000-$535,000
Geneva-New 15 $240,000-$695,000
Closed-17 $324,000-$861,606
Montgomery-New 6 $220,000-$345,000
Closed-14 $200,000-$390,000
Naperville-New 38 $224,900-$1,500,000
Closed-67 $290,000-$1,335,000
Oswego-New 11 $215,000-$699,500
Closed-15 $232,000-$540,000
Plainfield-New 37 $214,900-$675,000
Closed-46 $188,000-$680,000
St Charles-New 18 $185,000-$2,350,000
Closed-39 $195,000-$1,845,000
Yorkville-New 9 $39,900-$590,000
Closed-13 $243,000-$577,000
If you are looking to buy and did not see the price range you are looking for in these communities click on the picture to see the other communities and see if you find your price range there.
As you can see from the communities listed that only one community had more new listings than closed. That was Batavia. It will continue to be a seller's market until this tips the other way.
What financing was the most common for week 30?
It makes a big difference in what financing you choose to go with. Of course cash is king if the price is right, but not everyone has that opportunity.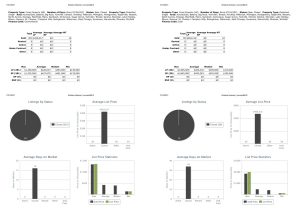 Conventional financing this week 281 last week 238.
Cash this week 38 last week 27
FHA this week 38 last week 36
VA this week 8 last week 5
So many people are using Conventional financing, because that is what the seller's are choosing when they have multiple offers. FHA and VA are harder to get accepted even if you are not asking for help with closing costs.
It has been hard for buyers that need to use FHA financing.
Median list price this week $373,700 last week $360,000.
Median closed price this week $390,000 last week $379,000.
As prices increase more buyers are left out of the market. It is wonderful for seller's.
Contracts accepted this week
Contracts accepted this week were down. 297 this week compared to 322 the week before.
Look at the communities seller's accepted the most contracts:
Aurora-42 Bolingbrook-25
Geneva-19 Montgomery-12
Naperville-41 Oswego-17
Plainfield-34 St Charles-27
West Chicago-10 Yorkville-10
No short sales were accepted by seller's this week.
Seller's accepted contracts that are contingent on the buyer closing on their current home. 3 with a kick-out clause of 72 hours, 4 with 48 hours and 1 with 24 hours.
Also, seller's accepted contracts that are contingent on the buyer selling and closing on their current home. 2 with a kick-out clause of 72 hours, 3 with 48 hours and 2 with 24 hours.
2021 real estate market update so far this year and a look back at 2020 and 2019
2021
Month New Closed Contracts accepted
January 543 649 829
February 561 604 778
March 993 1099 1455
April 1006 926 1387
May 1088 1228 1289
June 1450 1686 1671
July 1118 1182 1210
Totals 6759 8191 8619
2020
January 1105 566 858
February 1267 529 1024
March 1186 707 1079
April 648 786 775
May 1352 1010 1444
June 1232 908 1534
July 1417 1453 1852
Totals 8207 5959 8566
2019
January 878 407 568
February 1032 463 832
March 1731 915 1375
April 1594 792 1307
May 1645 995 1280
June 1643 1253 1218
July 1423 1008 1090
Totals 9946 5833 7670
So many more homes were closed this year than the previous 2 years. New listings steadily declined from 2019 until this year. Inventory of homes were low in 2019, but look where they are this year. This is why the prices have increased so much.
Communities need to increase housing either with new construction or repurposing commercial property to help increase inventory so buyers have a chance.
Contact us
Call us at 630-503-6555 with all your real estate questions. Your goal is our goal. We will do everything we can to help you reach your goal.
Request a home valuation if you are thinking about selling your home. We will let you know what your home is worth in today's market. A net proceeds, showing you the expenses to sell, will be provided so you can see where you are at. When an offer comes in this will be updated when we know all the terms so you can make a good decision.
Thinking about buying a home? You need to contact a loan officer and get them all your financial documents so they can get you pre approved. You need to take this extra step, because seller's want to see that your information has been submitted to an underwriter, and that you have been checked out.
Resources:
We will guide you through the process.
Do you need recommendations for real estate attorneys, home inspectors or loan officers? We can recommend a few so you can decide who you want to work with.
What financing was most common for week 30 was conventional. It will continue to be until this market changes and we start getting more homes on the market.
All data was obtained by connect MLS MRED, LLC.
Have a great week! Let us know how we can help you.
Kristine Heiman, SRS, SFR, AHWD
Designated Managing Broker
Best Homes Fox Valley-Search for a home today!
200 Webster ST
Montgomery, IL 60538
630-503-6555 ext 101